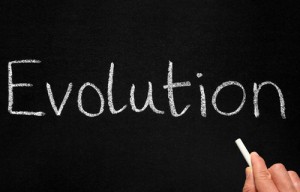 There is no question that the best practices of SEO are becoming more and more influenced by social media.
Google, Bing, and other major search engines strive to deliver the best results to their users. Now, with a powerful social mechanism in place ("social signals" [e.g. Likes, Tweets, +1's, etc.]) search engines can better recognize (and rank) content based on human interaction and social favorability.
In other words, social authority directly correlates to SEO potential. As a result, search marketers need to alter their strategy accordingly.
SEO is no longer a game of relentless keyword optimization, link building, and SERP manipulation. Quality SEO is a legitimate marketing ploy of creating awesome content, sharing it with awesome people, and earning their awesome respect.
Pretty awesome, right?
Most definitely (so long as you embrace the emerging social element of SEO.)
Redefining Search Engine Optimization
Although you could still call it "search engine optimization" (because we are indeed still optimizing web content for greater search engine exposure,) the evolution of SEO is far more than that, which you can also read about here 'the evolution of SEO is Google Authorship'.
An emerging buzzword that I like to use to describe the "new SEO" is "web presence optimization." With web presence optimization, we optimize or promote a brand's entire web presence via search, social, and content marketing.
That, my friends, is the culmination of tactics that's evolving the best practices of SEO.
Tips to Create a Web Presence Optimization Strategy
So in addition to SEO, a web presence optimization strategy should place heavy emphasis on social media and content marketing. These are the primary elements that are starting to re-shape the organic search results.
Below are some basic tips to help you understand the importance of web presence optimization and tailor your strategy accordingly.
Build a blog on your site – If you don't already have a blog or some kind of content publishing page on your site, build one ASAP. A blog is powerful weapon in your content marketing arsenal. Not only can you promote your content to help grow you social media following, but quality content can inbound direct traffic to your website, as well as help to establish keyword relevancy for SEO.
Be active on relevant social media sites – With respect to social media's influence on SEO, the popularity of your web presence hinges on how active you are on relevant social sites. The three essential social platforms to be active on are Facebook, Twitter, and Google+. Others to consider include Pinterest, LinkedIn, Tumblr, YouTube, and Flickr.
Integrate social sharing icons on your site – Make it easier for visitors to like, Tweet, +1, and share your great content. Integrate social sharing icons on your site and increase the likelihood of earning more social signals.
Reach out and build new relationships – Scout and be-friend other professionals in your industry or niche. Not only can you learn from the parties, but you can establish relationships for guest blogging. This can help to get your content and brand in front of new audiences. Additionally, by allow influencers to write for your blog, you can attract new visitors based on their social following.
Forget quantity. Focus on Quality. – Gone are the days of trying to build hundreds of backlinks from crap blogs that never get seen by human eyes. Think of web presence optimization as a real marketing strategy that focuses on a real target audience. The purpose of your content should focus on humans, not just on keywords.
About the Author:
Tyler Tafelsky offers over five years of experience in various facets of SEO and search marketing. He currently leads the marketing team of the Web Presence Group, a well-versed company that specializes in web presence optimization and other creative forms of web marketing. To communicate with Tyler, you can email him directly at Tyler(at)webpresencegroup.net