With the Internet so firmly established in the UK, there are many businesses specialising in online marketing. The cost savings in outsourcing this important business requirement as apposed to resourcing and managing it in-house can be considerable.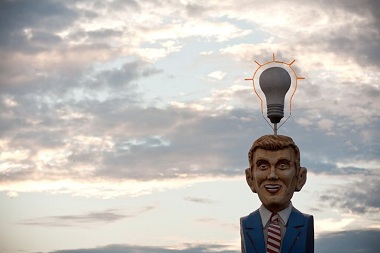 Therefore it is highly recommended and well worth the time and effort for business owners to take a step back and research the costs involved in outsourcing this type of work, especially given these challenging economic times.
With the ease in tracking the effectiveness of online marketing, businesses can have the ability to know exactly how well their online budgets perform to ensure profits not only cover the outlay for the marketing campaigns but the management of them too.
Whether it's SEO (search engine optimisation) or PPC (pay per click), these types of marketing initiatives require a high level of skill to ensure a good ROI is achieved. Many businesses are failing in producing good returns due to the way they are approaching their online marketing.
A good example is Google Adwords – this is the PPC (pay per click) program operated by Google, allowing website owners to select relevant keywords to promote their products and services to appear in the sponsored search results on Google and many of its partner sites.
What doesn't help is the speed in which anyone can create a Google Adwords account and start spending money. The Google Adwords system is very user-friendly, but it has a deep level of complexity to it, therefore there are many pitfalls one can fall in to if you haven't studied how to use the system effectively. The outcome in many cases is spend can quickly snowball out of control due to businesses trying to manage online marketing themselves. Results generated are poor and in some cases very costly, which would lead to that type of marketing being written off.
The good news is there's an abundance of companies out there who do possess the relevant skills and qualifications and can prove they know what they're doing, giving companies the reassurance they deserve before parting with any money. There are even sites such as www.whoisagap.com  allowing you to search for a qualified Google professional local to you.
Even though the internet is now part of our every day life, many businesses are still going through a steep learning curve in how they should approach it, and there are still many people taking advantage. Why not approach it in the same way you would when spending money elsewhere. Check a business is qualified; get in touch with other clients' who use their services and ask for their opinion. Taking these steps should give you the peace of mind when taking this leap of faith.